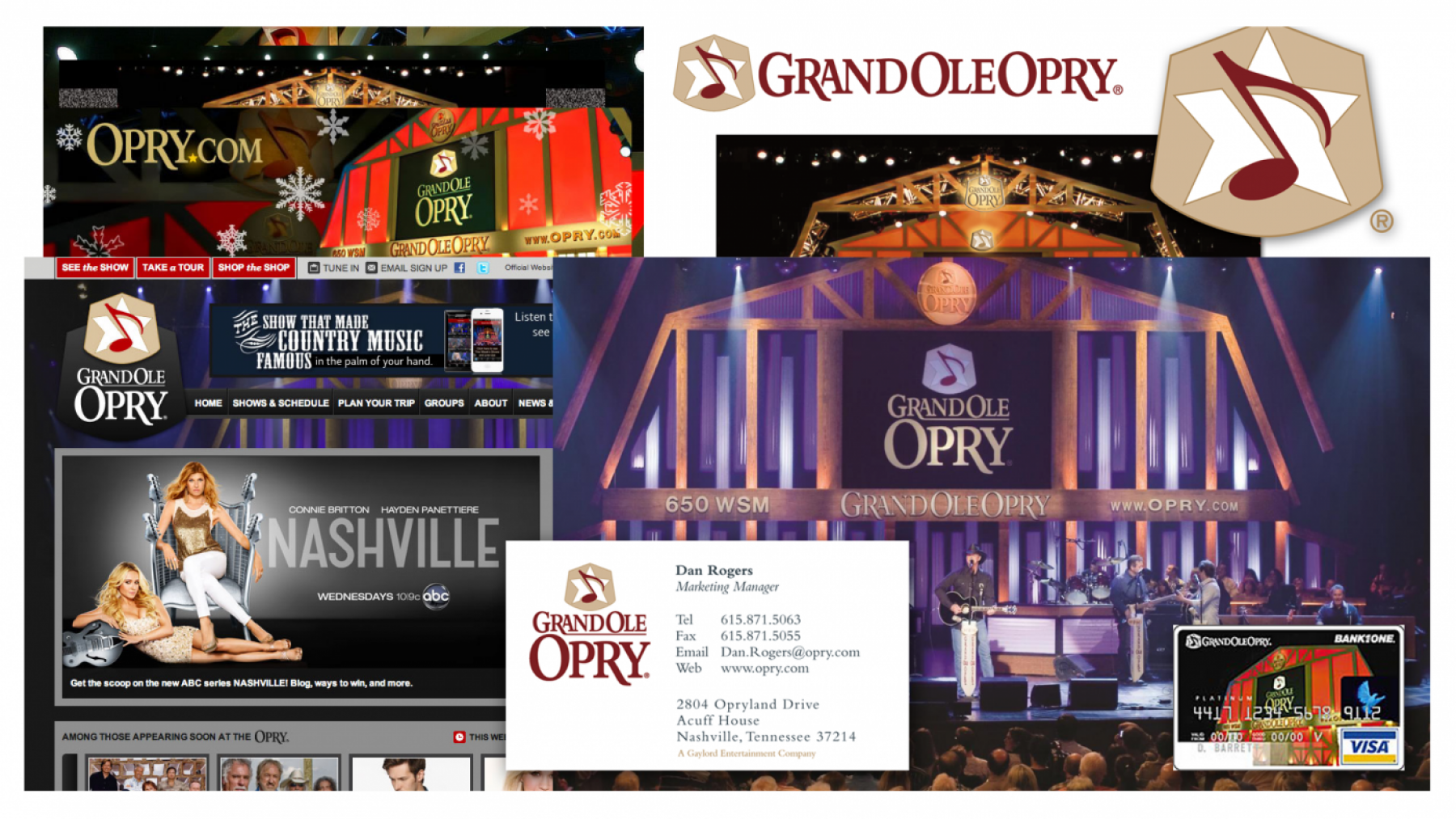 Grand Ole Opry

Objective(s)
A brand identity upgrade for an American icon, "The Home of Country Music," established in 1925, which showcases concerts in Nashville, TN. The goal was to create a corporate logo that symbolized the breadth of country music, from its honored legends to its contemporary rising stars.
Strategy
Nicknamed "StarNote," the symbol we created comprised an 8th note intertwined with a 5-point star, both centered within a background that is similar in shape to the Grand Ole Opry Ryman Auditorium stage.
Result
The StarNote logo became the centerpiece of a strategic branding program, applied as signage to Ryman Auditorium stage and all its marketing material. Country music has become mainstream, thanks in part, to the Grand Ole Opry which recognizes more than 200 artists and groups as members.