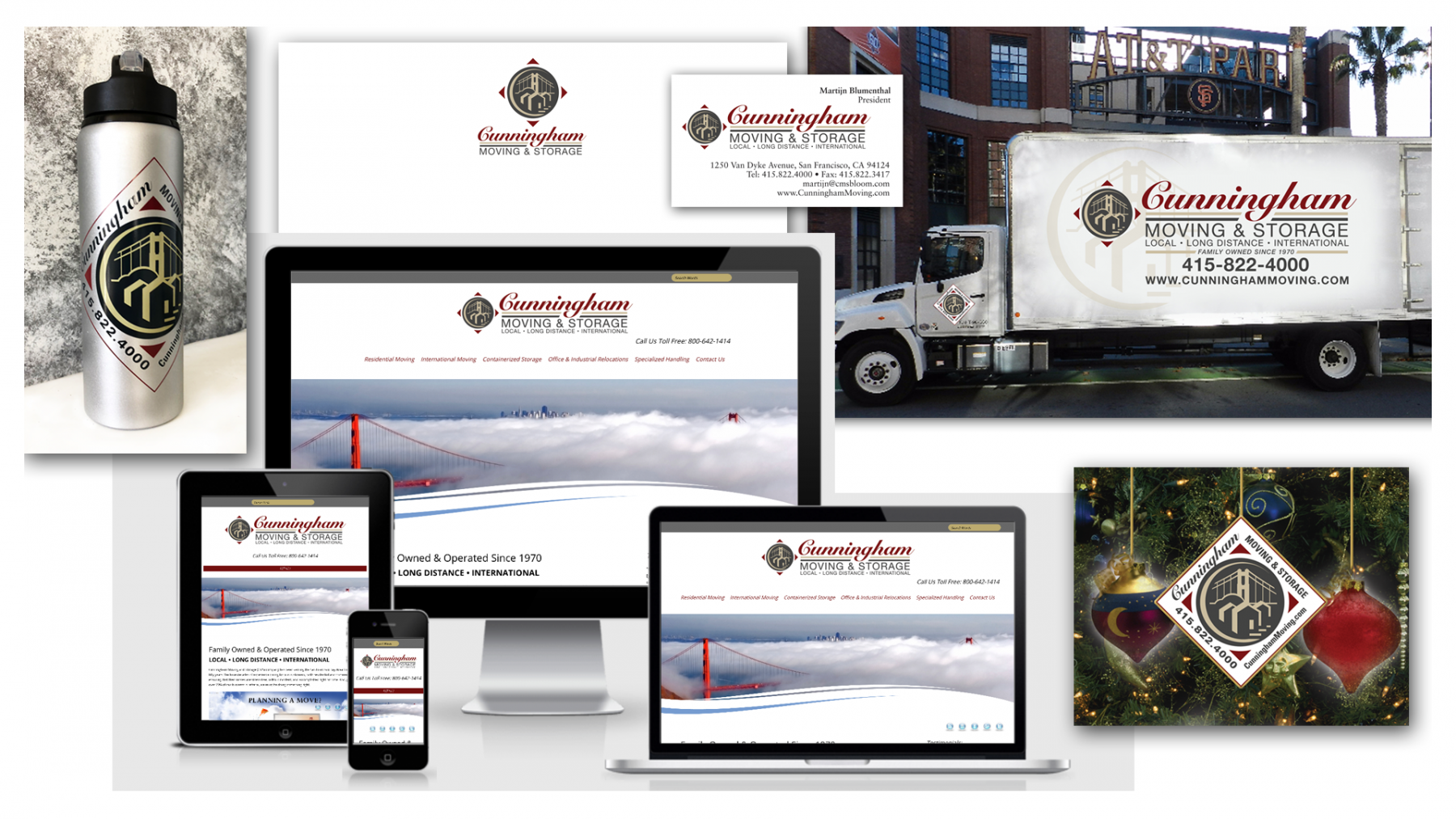 Cunningham Moving & Storage (CMS)

Objective(s)
CMS desired a new brand identity that would convey a strong sense of location, for residential and commercial moves, as well as provide international services and emphasize qualities inherent in its business of protecting and transporting personal items anywhere in the world.
Strategy
The symbology is composed of a combination of elements to imply moving and storage, international service, and company location: compass points surrounding a global shape; the letter "C," suggesting travel from one place to another; storage facilities; home; and the Golden Gate Bridge.
Result
Client satisfaction, which led to additional branding applications.