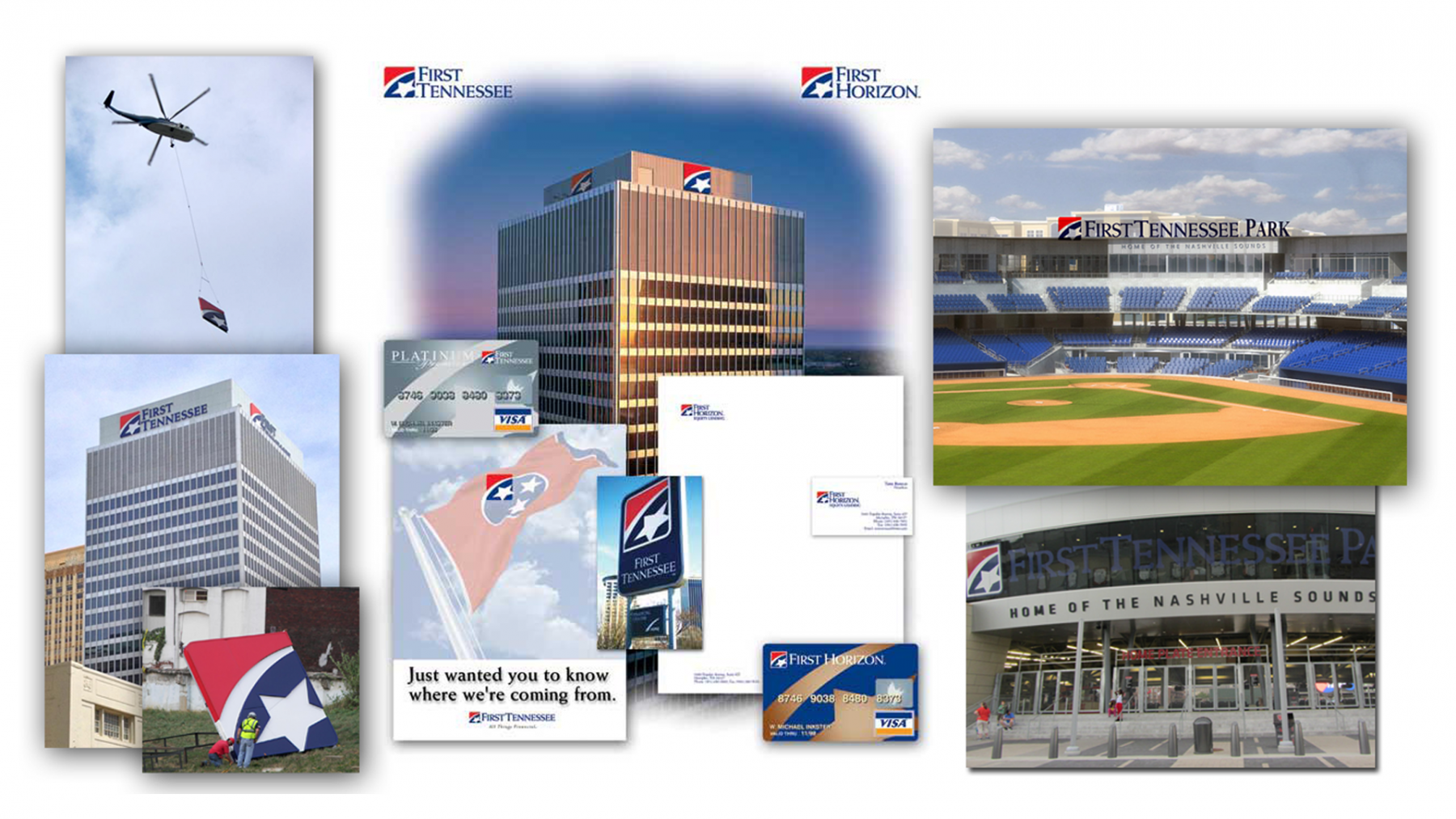 Objective(s)
To reposition a traditional regional banking firm into a national diversified financial services company.
Strategy
Develop a new brand identity.
Renaming: "First Horizon" became the brand name used outside of the state of Tennessee. The name connotes leadership, expansion, and vision.
Design symbol:  The new logo is a stylized section of the Tennessee state flag. The curving white line implies a horizon. The star, stripe and red, white, and blue colors convey a national emblem.
Adding the tagline: "All Things Financial" reflects the company's new diversification. 
Result
The brand-marketing campaign was a success. American Banker magazine chose First Horizon as the FY 2000 "Marketing Program of the Year." In 2001 the company reported record earnings, and in 2017, Capital Bank Financial agreed to a $2.2 billion purchase by First Horizon. On completion, First Horizon will have $40 billion in assets. The deal makes First Horizon the fourth-largest regional banking company in the Southeast.