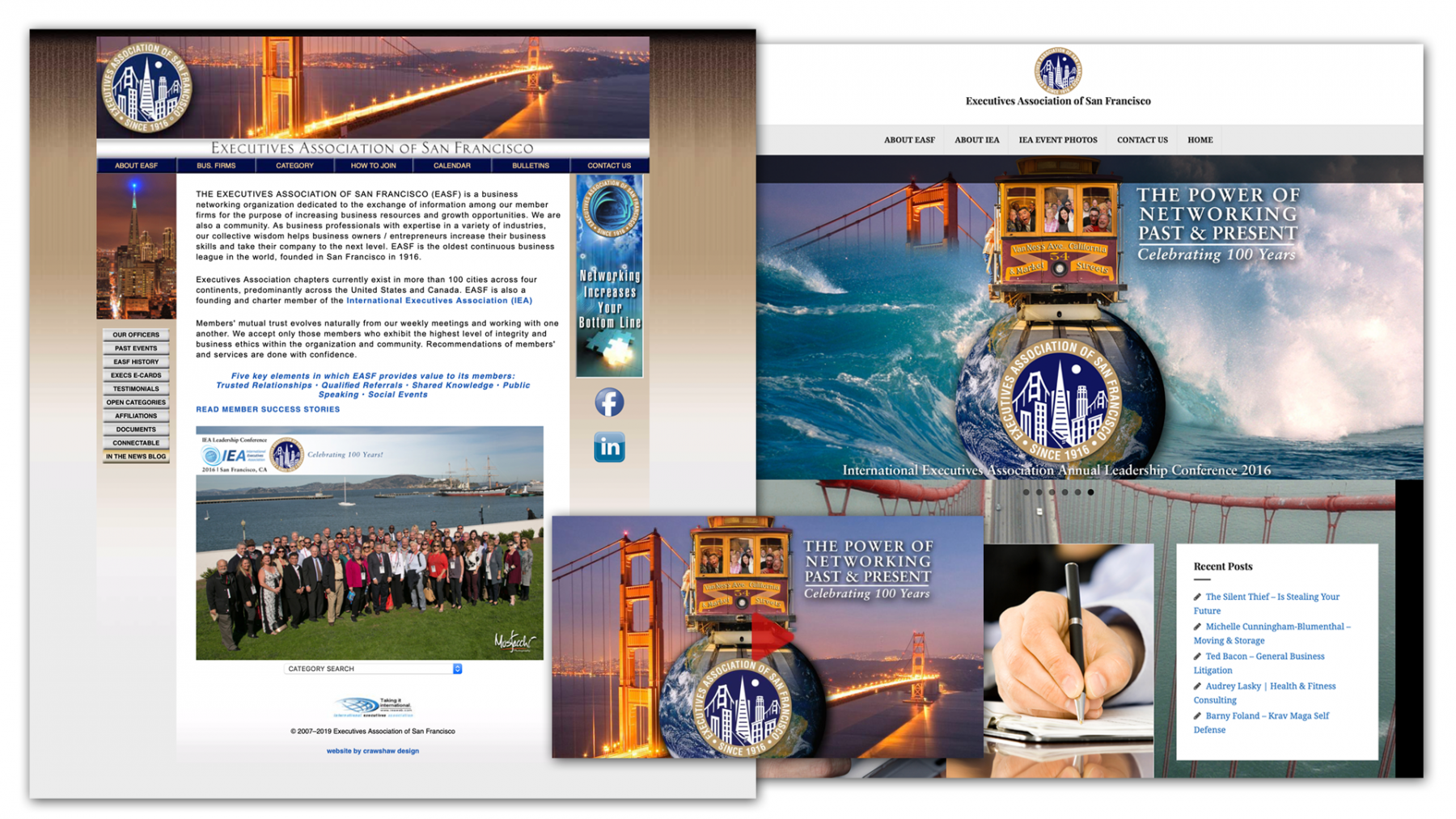 Executives Association of San Francisco

Objective(s)
A comprehensive brand identity upgrade to its existing logo and marketing materials, which looked dated. EASF is the oldest continuous business league in the world, founded in San Francisco in 1916. The organization currently has chapters in more than 100 cities across four continents. One challenge was designing a new logo that would appeal to and be approved by all its fifty-plus members.
Strategy
To immediately be recognizable as San Francisco organization, we incorporated graphics of iconic landmarks — the Golden Gate Bridge, Coit Tower, Transamerica pyramid, high-rise buildings and cable car. The association name circles the composite images to form a gold and blue emblem.
Result
The logo and new marketing material designs were unanimously approved by the membership, and the executive association continues to thrive and grow.