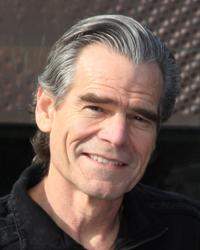 Experience Matters
Since founding Crawshaw Design in 1975, I, along with my partner Helene, have developed more than 300 corporate identity programs for major corporations and individual proprietorships. Designing logos is what first attracted me to the business of commercial art. It is my opinion that logos are the poetry of graphic design, distilling the essence of a business or concept into a symbol. It is the core element upon which a company's collateral material is built.
Crawshaw Design has developed corporate identity and branding programs for such companies as Ben C.Gerwick / Cowi, consulting engineers world-renowned for designing and constructing bridges and offshore and arctic structures; Interform, one of the nation's top commercial interior-design firms; San Francisco Cuisine, an annual 200+-page magazine featuring the San Francisco Bay Area's finest restaurants and wineries; The Manor Association, a recognized leader in residential and commercial property management for the San Francisco Bay Area; and Hilton Resorts and Hotels. As well, in conjunction with MFP Consulting, we designed the new logo and branding identity for the Grand Ole Opry, an American icon and the home of country music in Nashville. Partnering again with MFP Consulting, we designed the corporate identity for First Tennessee Bank / First Horizon, one of the nation's 50 largest bank holding companies in asset size and market capitalization. Other branding campaigns have included Humabuilt, an Oregon-based company specializing in the sales and marketing of sustainable solutions for forward-thinking consumers and business professionals; ResortQuest, the nation's leading vacation-rental-property management company; Meridian Associates Inc., a financial consulting firm in Texas that focuses on the petroleum and propane industry; Heritage Systems Inc., a California-based corporation providing environmental solutions for the management, conservation, conveyance and use of water; and Sheedy Drayage Co., a Northern California leading crane, rigging, and heavy-hauling contractor.
Prior to founding my own business, I worked at The Studio, a San Francisco design firm where I became a senior designer on accounts for Spice Islands, Creative World Travel, and United Vintners. A graduate of the University of Oregon, I studied at the School of Architecture and Allied Arts and received a bachelor of science degree in psychology.
A parable
My mentor, and first employer, Doug Akagi, told me a joke when I was learning the design trade. This is how it went.
An artist is hired by a client to paint a particular object. The client leaves and returns weeks later to the artist's studio to find the canvas blank. The client asks, "What have you been doing all this time?" The artist replies: "Working on your painting. Come back in a week." The client leaves and returns in a week to discover the canvas still blank. The client demands, I want my advance returned or the art now – which I can clearly see you haven't even started!" The artist approaches the canvas, takes up his tools and, with several quick flourishes, illustrates the object in less than a minute and presents it to the client. The client, appalled, says, "I'm not going to pay you the price we agreed upon." The artist asks: "Why? Don't you like what I have created?" Taken aback, the client says: "Yes, it's marvelous. But that's not the point. The point is, it took you less than a minute to create!" The artist replies: "Actually, no. It has taken me years."
It took me several years to fully appreciate this parable.
Note: We do not treat our clients in the manner described above. In fact, we work extremely hard to make sure our clients are happy and completely satisfied with our results. But from this parable can be found some truth: the point being, experience does matter.
Email
todd

[at]

crawshawdesign.com